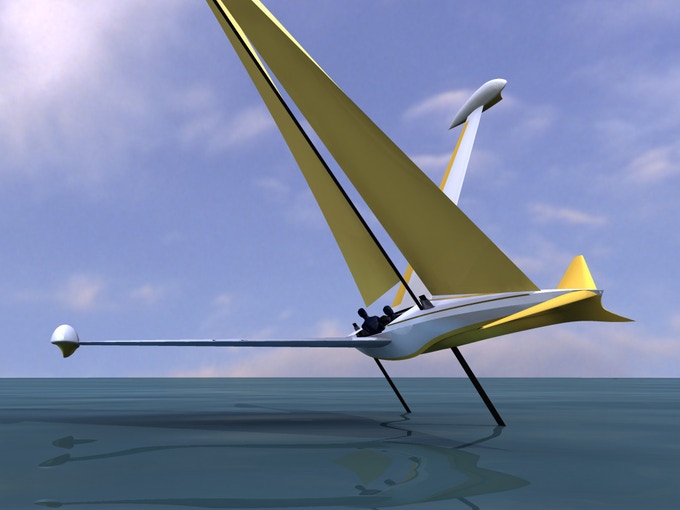 Kickstarter Projekt eines langjährigen Mitseglers beim RPC: Peter Steinkogler
Emission-Free Speed Record and offshore transportation!
Build the fastest serial sailing vessel this summer AND scaling it up for emission-free offshore transportation for the future!
Unterstütze dieses Projekt unter: https://www.kickstarter.com/projects/v-rex/emission-free-speed-record-and-offshore-transportation
Help us finally get V_REX, the fastest sailing boat in the world, into the water!
Peter Steinkogler has been following the development and research of his V_REX for over a decade, this summer V_REX will finally go into the water for the very first time!
Since 2007 V_REX has completed various research projects on aerodynamics and hydrodynamics, it has been tinkering and planning for a long time and is already being built while you reading this. A lot of money from Peter Steinkogler himself, from investors and a lot of government funding went into the project. Now V_REX also needs your help so that it can finally get into the water for the first time this summer 2021 and swim! And fly!