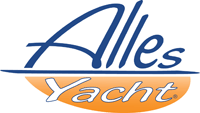 Don't forget, Safety equipment needs service too!
Check your personal life jacket!
If you have a Spinlock life jacket you can go to Alles Yacht as certified Spinlock partner:
ALLES YACHT
Inh. Veronika Obergruber
Austrias Yachting Shop with 31 years of experience
Neulerchenfelder Strasse 50
A-1160 Vienna
Tel +43-1-403 5003
Fax +43-1-403 5003 33
Opening hours: 
Monday to Friday: 9am until 6pm, Saturday: 9am to 12am!
You want to sail the Round Palagruza Cannonball?
Some crews are looking for reinforcements. If you are interested, send us your contact datas, we will forward it to the crews.